La voilerie Wyndyne est prête à réparer, modifier ou entretenir vos voiles pour vous préparer à la prochaine course ou croisière. Nous sommes situés à Dorval chez Boathouse, juste au rond rond-point Dorval, à la jonction chemin de la Côte-de-Liesse et l'autoroute 20.En plus d'offrir toute une variété de voiles neuves, nous avons trois décennies d'expérience en entretien et réparation de voile. Nous prêtons attention au moindre détail pour vous offrir une qualité et un service afin d'améliorer votre expérience de navigation. Nous fabriquons, recouvrons et réparons également les coussins de bateau et articles en toile, tels que les cagnards, biminis et tauds de grand-voile.Nous offrons nos services autant les voiles de course que de croisière à un prix très compétitif. Nous offrons des solutions de réparation innovantes soutenues par la qualité et les performances pour lesquelles nous sommes bien connus.En plus de réparer vos voiles existantes, nous pouvons vous aider à choisir de nouvelles voiles parmi les produits NEIL PRYDE qui sauront répondre à vos exigences. Venez profiter de notre grande expérience. Appelez-nous aujourd'hui pour discuter de vos besoins.

1-800- 361-2966
windyne@boathouse.ca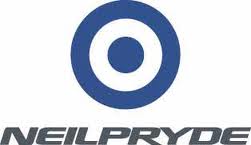 The Wyndyne Sail loft is ready to repair, modify or service your sails to get you ready for your next race or cruise. We are located in Dorval with the BOATHOUSE, on the Dorval Circle. In addition to offering new sails, we have three decades of experience in sail maintenance and repair. We pay attention to every detail to provide you with quality and service to enhance your sailing experience. We also re-upholster boat cushions and repair canvas items, such as dodgers, biminis and sail covers. We service both racing and cruising sails at a very competitive price. We offer innovative repair solutions backed with the quality and performance for which we are well known. In addition to repairing your sails, we can assist you in choosing new NEIL PRYDE SAILS that will suit your demands. Let our experience benefit you. Call us today to discuss your needs.

1-800- 361-2966
windyne@boathouse.ca



La voilerie Wyndyne – The Windyne sail loft