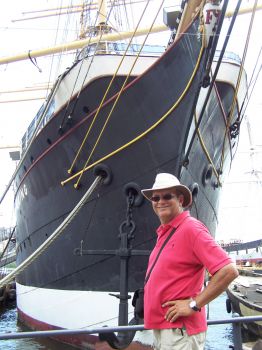 André Lachapelle, un collaborateur de longue date au Boathouse a décidé de relâche pendant une année afin d'explorer quelques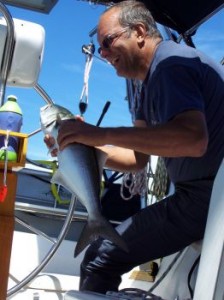 régions de notre terre. Sabine et André, à bord de leur voilier 'Wind Spirit' navigueront pendant un an dans les Caraïbes. Cet été, ils feront des escales autour de la côte de la Nouvelle-Angleterre. .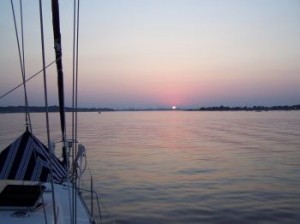 Actuellement, ils sont à Port Washington, NY, juste à l'extérieur de la ville de New York. Au cours de l'automne, ils se dirigeront peu à peu vers le sud, sur la côte EstEnsuite, ils traverseront vers les Bahamas et poursuivrons leur navigation vers les îles Vierges, si le temps le leur permet. Si vous désirez suivre leur voyage, lisez leur blogue ici
Toute l'équipe Boathouse leur souhaite d'agréables moments, des vents favorables et du beau temps!
Laurieanne
*********************************************************************
André Lachapelle longtime contributor at Boathouse has decided to temporarily hang up his Boathouse shirt to see a bit of the world. He and Sabine are currently embarking on a 1 year voyage to the Caribbean aboard their sailboat 'Wind Spirit'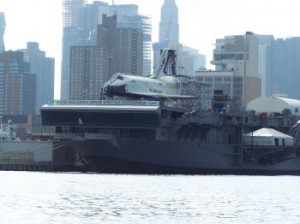 . They are traveling this summer around New England coast, they are currently in Port Washington, NY just outside of New York City.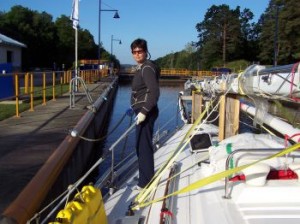 They will be slowly working their way south, on the East Coast during the fall, then go to the Bahamas and onto the Virgin Islands if time permits. If you wish to follow along with their voyage please read their blog here
The Boathouse Team wishes them great times and great weather.
Laurieanne